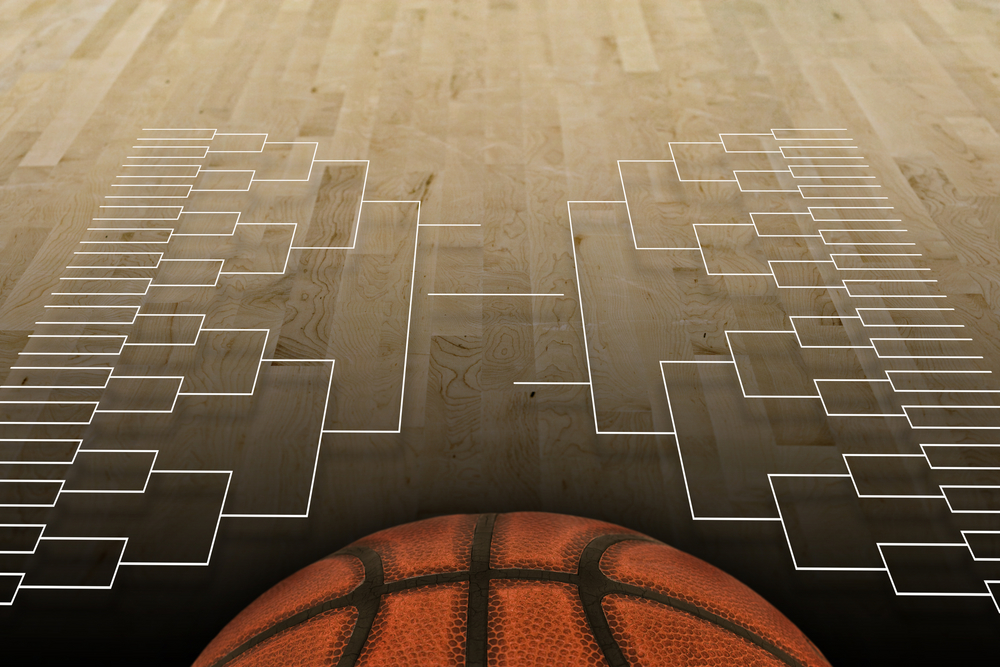 The Final Four: Top Four Smartphones
With the NCAA March Madness Final Four on the rise, we may have gotten a little carried away by pinning the top four smartphones against each other. It's a battle between the leading phones in the market — March Madness style.
From Sweet Sixteen, to Elite Eight, and finally the Final Four… the excitement in the office is un-containable. Let's kickoff this excitement with some smartphone talk as Oklahoma gears up to play Villanova, and Syracuse prepares for North Carolina this Saturday, April 2, 2016.
South vs. West 
The top performers in the industry include the Samsung Galaxy S7 and Apple iPhone 6s. There is less diversity in smartphones nowadays. It's not a matter of deciding to purchase a smartphone anymore, but deciding which smartphone is best for you. Both Android and Apple have much to offer; iOS gets apps first, has a wider range of available accessories, and Apple's service and support systems are excellent. Android phones are coming in a much wider range of sizes, feature sets, and price points compared to iOS phones. Android also has a lot of apps and integrates Google services well.
In comparison, Oklahoma Sooners vs. Villanova Wildcats each revolve around a strong core of perimeter players. Both teams embrace the long range shot while also possessing ample front court firepower.
The Samsung Galaxy S7 is undeniably impressive. Samsung has introduced a number of features like water resistance, SD card expansion, and an always-on display. The phone is packed with Qualcomm's latest Snapdragon 820 processor, and ranks high in design, internal specs, battery life and feature list. Its camera's image quality is the finest with 12MP resolution and optical image stabilization. The Galaxy S7 features rapid and wireless battery charging, Bluetooth 4.0 +, Bluetooth aptX Audio, fingerprint scanner, positional sensors, and much more. A downside is that there is not a lot of internal storage and users don't have the option to turn on adoptable storage. The smartphone still features a micro USB rather than upgrading to USB Type-C Connector. Furthermore, they haven't updated the device to Marshmallow!
Apple's iPhone 6s may lack in battery but more than makes up for it in design. The iPhone 6s is among the best smartphones you can buy right now. From the camera to the processor to the Touch ID fingerprint scanner, the iPhone's features tops its competition in almost every category. Apple has done a considerable job establishing much of what we consider smart about smartphones. Although, they aren't water resistant, they can't charge wirelessly without third-party accessories, and they still don't offer expandable storage. But the iPhone 6s' overall usability, user-friendliness and build quality are preeminent features in a smartphone.
East vs. Midwest
The North Carolina vs. Syracuse match up is one worth watching — just as the Nexus 6P and iPhone 6s Plus is worth noting. The two impressive devices have created quite the mark for themselves. The world hasn't witnessed the girth of an iPhone before its release of the 6s Plus. The Nexus 6P is an underdog that costs hundreds less than similar smartphones from Apple and Samsung, but it outdoes them in its overall balance of quality and usability.
Right now, the Tar Heels appear unguardable. UNC has won all four tournament games by double-digit margins, nine games in a row overall, silencing critics or analysts who questioned the team's toughness and defensive intensity.
Who would have guessed the Nexus 6P would have ranked as one of the top four smartphones of 2016? This best value phone has done its part in silencing the nay-sayers. Manufactured by Huawei and sold by Google, the Nexus 6P's usability is top-notch, and features the latest version of Marshmallow. The rising underdog features the USB Type-C connector, Nexus Imprint and a solid battery life. It's simply a phone that anyone can love. Although, the phone does not have a microSD card slot, it lacks a Radio for station listeners, and doesn't have the bio sensors like heart rate monitor and SPO2.
The Apple iPhone 6s Plus can easily be compared to UNC's 6-10 Brice Johnson, the shot-making machine. Is it the height or outstanding defense? The 6s Plus's battery life is as impressive as we've seen from current generation smartphones. But is it too big for comfort? Aside from its heftiness, the iPhone 6s Plus could be the best phone on the market. The improvements to iOS 9 have further refined its platform, the phone's camera trumps its competitors, its new A9 processor is superb, and the 3D Touch has redefined touch screens. The phones plus-size screen, battery, performance, and size have all designated a new era for Apple. But it's still not water resistant…
Both iOS and Android have powerful advantages and a few disadvantages, but it ultimately comes down to personal preference.
Now — brace yourselves for NCAA's Final Four April 2nd. Break out the orange socks, warm up your lucky chair, slap on your vintage Sooners hat, roar like a Wildcat, or perform any other superstitious ritual you admit to. It's time for some March Madness!