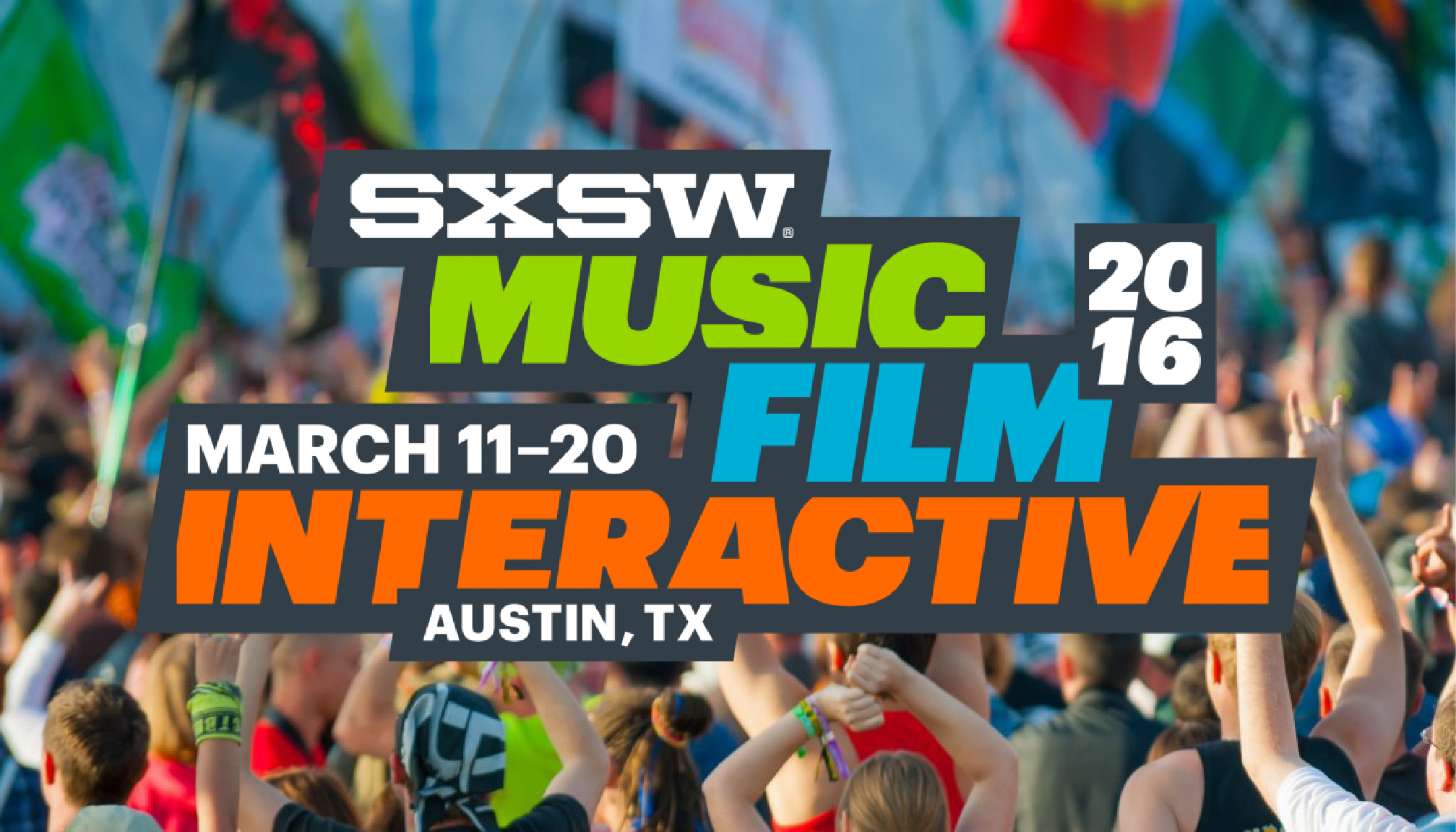 SXSW 2016 Covered
The South By Southwest (SXSW) tech, film and music festival that lands in Austin, Texas each year, made its mark this year with it's first ever appearance from a sitting president and many other remarkable performers, speakers, and start-ups.
The 30-year-old event that runs March 11-20, 2016 offers a unique convergence of original music, independent films, and emerging technologies. SXSW has fostered creative and professional growth alike. It is the initial point of discovery. The SXSW event stands as a launch pad for new, creative content. New media presentations, music showcases and film screenings provide ample exposure for creators and compelling entertainment for audiences.
SXSW features meet ups for those with similar interests, Startup Village that consolidates all the entrepreneur-related programming to one venue, SX Create unites makers, hackers and DIYers to showcase their solutions, the Trade Show is the centerpiece of business at SXSW, SXsocial, SXsports, SXstyle, SX Global Connections, SXSW Comedy, SXSW Eco, SXSWedu, and so much more!
As dozens of people line up outside a storefront in the hot sun to take a selfie with Grumpy Cat, others enjoy the sweet sounds of the Music Festival Showcase. The Music Festival is hosted in a variety of venues, such as bars, clubs, parks, churches and more, throughout downtown Austin. There is no shortage of entertainment with the array of musical performers, SXSW Gaming, programming, film dailies, world premiers, and intellectual speakers.
American filmmaker, musician and entrepreneur Andrew Jarecki talked about how almost everyone has a smartphone camera in their pocket, so almost anyone can be a filmmaker. Ilya Naishuller, the Russian director, held the US premier for his film "Hardcore Henry" at the festival last weekend. The film was shot almost entirely with a GoPro action cam. After the movie, the cast and crew gave a lucky audience member a GoPro. "Go try to make some of this s*** at home," said Sharito Copley, one of the film's lead actors.
SXSW clearly didn't lack keynote speakers this year with its fruitful lineup of inspired thinkers. The presentations included music, film and interactive keynotes. To be an ear in the audience of powerful speakers with unparalleled minds and ideas would be a thrill.
The inspiring opening keynote was given on March 11, 2016 by Casey Gerald. His Harvard Business School commencement speech sprung a viral muse online and began a larger conversation around his ideas and work. Gerald believes that doing good over doing well will wake a dying world from it's slumber and bring about a recalibration driven by creativity and the people who practice it. Basically, it's time to give a damn.
That same day, President Barack Obama made an appearance as part of a keynote conversation at SXSW Interactive. On Wednesday, March 16, First Lady Michelle Obama  attended the SXSW Music to discuss the Let Girls Learn initiative, which aims to break barriers for the 62 million girls around the world who are not in school today, more than half of whom are adolescent.
Last Friday, President Obama sat down with Evan Smith, CEO / Editor in Chief of The Texas Tribune, for a conversation about civic engagement in the 21st Century before an audience of creators, early adopters and entrepreneurs who are defining the future of our connected lives. That very day the President called on the audience to apply their idea and talents to make technology work for us — especially when it comes to tackling big challenges like increasing participation in the political process and fighting climate change. President Obama's comments on digital privacy and security were the biggest news of the week. #ThanksObama
On March 14, founder and CEO of Under Armour, Kevin Plank, talked about how Under Armour plans to revolutionize and fundamentally change global health and technology. The next day, Andy Puddicombe, Headspace co-founder, delivered the Closing Keynote. Puddicombe is a former Buddhist monk turned entrepreneur. He discussed how the award-winning digital health platform is transforming lives worldwide. From the stereotypical stressed techy to a managing editor of a high-end retail magazine to even an Olympic medalist, Puddicombe's mission is to bring calm through meditation to the masses.
Not much can top the excitement of President Obama… well maybe for some of us it's trying to figure out which startup won SXSW Interactive. In 2007, it was Twitter. Two years later it was check-in app Foursquare. Highlight and Meerkat are other social apps that created a buzz during the festival. This year, there was no clear winner, but that doesn't mean people weren't trying.
YouTube co-founder Steve Chen launched his new app Nom. It's a live-video service dedicated to food and cooking. And Andrew Jarecki pushed a video app he launched in January called KnowMe, described as a cross between Snapchat and Instagram — two popular apps combined into one? Could be worthwhile. He demoed the app onstage during his keynote with Abrams.
Startups from all over the world rallied for attention of the press and early adopters in an attempt to become the next Twitter that broke out back in 2007 at SXSW. Marketers tried to find a place in the limelight as more than 30,000 attendees roamed downtown Austin.
The unforgettable SXSW event has done it again.