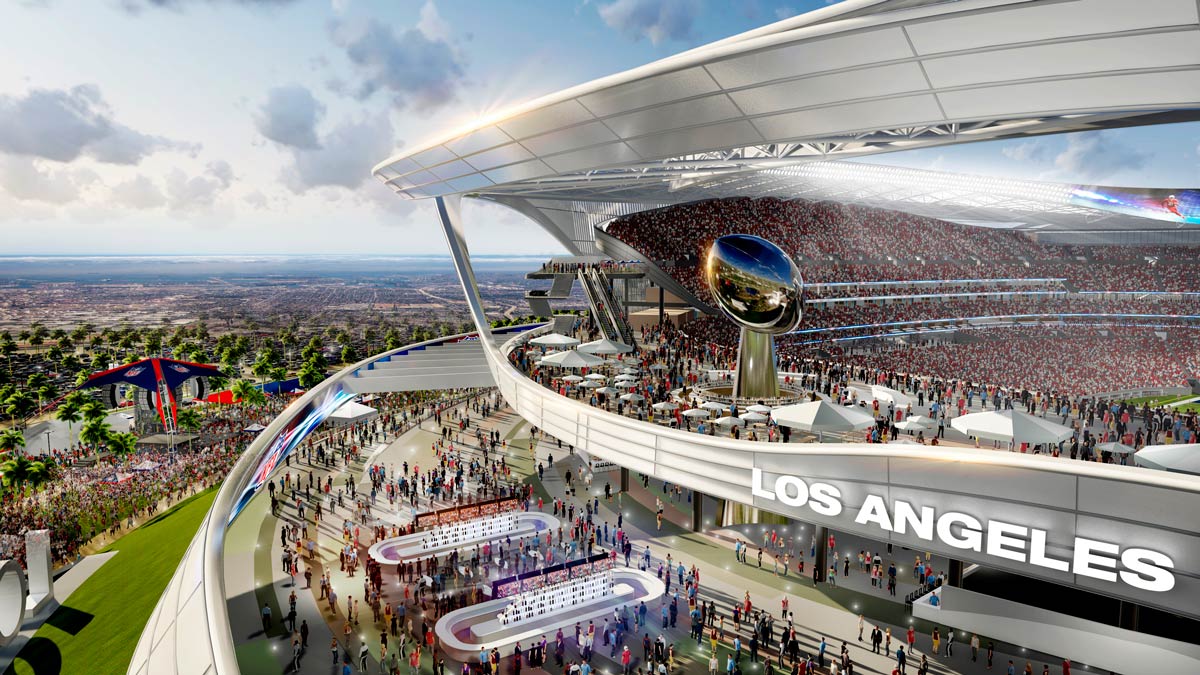 NFL in LA… It's Official!
The Rams and Chargers are coming to LA — what apps should follow their arrival?
For years Los Angeles has tried and failed to bring the National Football League back to the nation's second-largest market.  NFL owners voted 30-2 to allow St. Louis Rams to move to Los Angeles for the 2016 season. The San Diego Chargers were given a one-year option to join the Rams in Inglewood.
Staff members from the LA Rams and San Diego Chargers concluded their first day of meetings on Monday, January 18, 2016 and although both sides remained hush hush — they couldn't keep everything tucked away. According to public sources, the Rams made it clear to the Chargers they are open to being willing and friendly partners.
NFL Commissioner Roger Goodell predicted the Inglewood stadium would change "not just NFL stadiums and NFL complexes but sports complexes around the world." There is no doubt about that; this is going to be one for the books, but more importantly, what type of apps are coming to LA following the NFL's decision?!
What a perfect opportunity for app developers to create an NFL related app geared towards LA. A market that has yet to be hit. When the Rams played in Anaheim before leaving for St. Louis back in 1994; there wasn't even a smartphone in site for an app to be thought up — let alone an App Store.
NFL Football fans are extremely passionate about their teams, whether it be following their fantasy team, checking NFL news, following player-owner negotiations or watching a game when away from their TV. Having access to everything there is to know about your team is ideal for any super fan. Having an app that does just that is sublime.
Of course, you have access to apps such as NFL Mobile, NFL Football News, ESPN Scorecenter, The Score, and more, but what app does the late Los Angeles Rams have for LA residents and surrounding fans?
The Dallas Cowboys Mobile app is the official mobile app of the Dallas Cowboys. This app allows fans to make their phone into a unique part of their game-day experience. Users have access to breaking news on the team, they can see real-time statistics, or watch live and video-on-demand clips of press conferences and player interviews. Also, Cowboy fans are able to follow post-game blogs and pre-game previews of the matchups. This is all available in one app, designed for those devoted spectators of the Dallas Cowboys.
The Official Green Bay Packers app features all of the same functions as any other NFL team official app. However, the Green Bay Packers alone have over 50 apps aimed towards their fans.  For instance, Green Bay Packers WALLPAPER, Sportsfusion – Unofficial Green Bay Packers News Edition – Live, Radio for Green Bay Packers, and Green Bay Packers Publications are just a few listed on the first page of Appcrawlr.
The Los Angeles Rams has already come out with their official mobile app that again, performs the same functions as any other NFL official mobile app, but we need more than that!
What type of NFL Los Angeles Rams apps do you want to see? We are all ecstatic for the NFL to make their comeback in LA, but there's a market waiting to be torn open with useful applications and creative app ideas waiting to be heard.