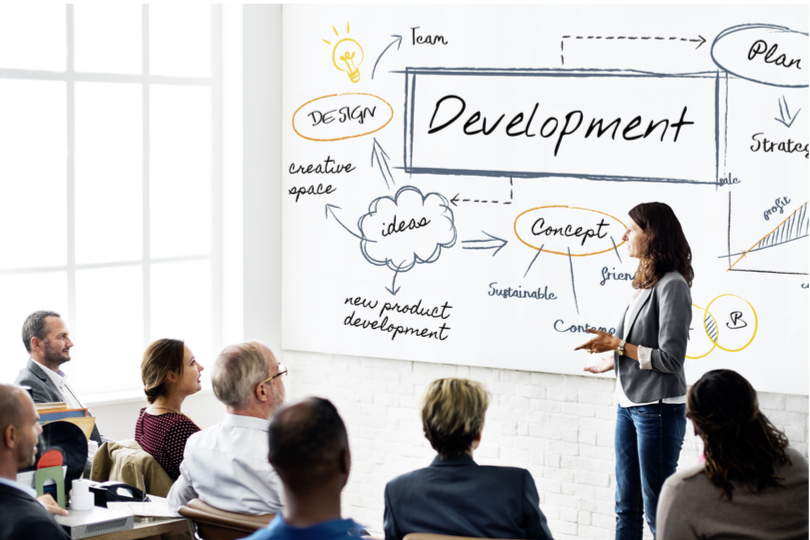 How Startups Should Approach Mobile App Development
You have a great application idea, so, where do you start? There's no perfect answer to this question, regardless of how many times it's been asked. To help guide you in your journey to mobile app development we've come up with a shortlist of building blocks to help set your priorities.
Budget Preparation
Just like any investment, you'll want to begin the app development process with a realistic sense of what you and/or your company can afford to spend on the project. Your budget should take the discovery phase, features, development costs, and marketing into account. Don't forget to factor in a long-term budget for maintenance, too; you will need to periodically update your app to keep up with changes in the marketplace.
These costs can be difficult to calculate with exactness, but with the help of software development firms, you can begin to determine an estimate. This also allows for more accurate cost predicting and budgeting when you know what to expect. The end goal is to transform your mobile app idea into reality, but often clients don't have the resources (yet) to entirely build that idea, so you start small with your Minimum Viable Product.
Monetization Strategy
A vast majority of mobile app developers will tell you that the "freemium" approach to monetization is most highly recommended. In the freemium model, users are able to download an app for free, with later options to upgrade for additional features or complete in-app purchases.
A popular example of a freemium app is Spotify, which offers some access to music in an unpaid version of the app and compelling features such as the ability to listen to music offline in the paid version.
Users tend to prefer the freemium option to paid downloads, as the freemium version allows them to test drive an app to see if they like it before committing to payment. With compelling paid features (like food ordering and merchandise), freemium apps can win conversions for startups.
Development Partner
With your goals, budget, and monetization strategy in mind, it's time to choose an app development partner who can deliver all three.
To determine if app a development team is right for you, start by viewing examples of past projects. This will give you a clear sense of whether they will be able to deliver the results you will need to meet your goals for the app.
Overall, mobile app development firms can provide powerful mobile solutions for a wide range of small businesses, while ensuring that budgets stay manageable and without requiring advanced technical know-how. Still, it's important to have realistic expectations; if your app requires heavy customization, you might end up needing to employ a development team.
Performance & Functionality
No one will use an app that doesn't work. Performance must be an important part of your application so you can measure how well each layer is operating. Unfortunately, performance often is overlooked or taken for granted. To get it right, you have to utilize the proper tools and infrastructure. Otherwise, you run the risk of crashes, bugs and unhappy end-users.
Focus on how useful your application is. Avoid unnecessary clutter and allow your users to find exactly what they're looking for as quickly as possible. Functionality, such as sound UX design, provides a clear and accessible path to fulfill the needs that users value most highly.
Although it's easy to get caught up in the excitement of creating an app, mobile apps require planning before the development process begins and attention after the day they are launched.