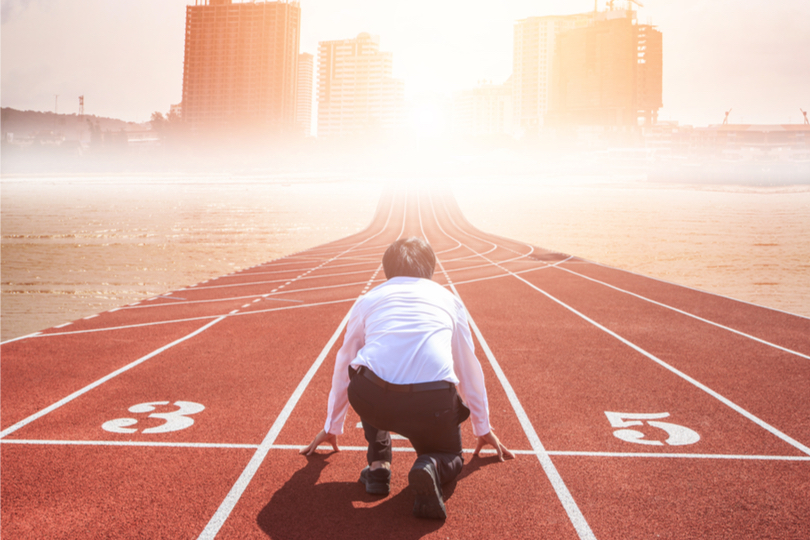 How Snapchat & Instagram Got Started
Let's take a dive into the history that Snapchat and Instagram were built on. Each company began as a startup, thriving to make it big in what was a relatively new industry at the time. How did they get started? Who funded them? How big was their MVP? Find out what it took for these apps to grow.
SNAPCHAT 
Evan Spiegel, the founder of Snapchat, attended Stanford University in Fall 2008 — who would have thunk it? — Where he met Reggie Brown and Bobby Murphy, Snapchat co-founder and the programmer behind the app. By 2009, Spiegel and Murphy tested their entrepreneurial skills by launching Future Freshman LLC which never really picked up speed.
Come Summer 2011 the idea for Snapchat was born, only back then the app was called "Pictaboo." The app launched in July of 2011 and just had 127 users by the end of the summer. The name was changed to Snapchat soon after a falling out Spiegel and Murphy had with Brown — what's a successful company without a bit of drama? By April of 2012, the company had grown to 100,000 users!
In that same month, Lightspeed Venture Partners invested a $485,000 seed round on a $4.25 million valuation. By February of 2013, Snapchat saw over 60 million snaps sent per day. They raised a $13.5 million Series A from Benchmark, an $80 million Series B from IVP at a reported valuation of $800 million, a $50 million Series C round from Cotue Management with a reported valuation of more than $2 billion in December of 2013, and so on. Snapchat is now worth $20 billion.
Snapchat released a "single-feature MVP" back in 2011 which had one function; send and receive pictures that would disappear after 5 seconds. Since Snapchat has continuously been raising money, it has aggressively been adding features to its MVP such as; Our Story, stickers, geofilters, Chat 2.0, Memories, and new monetization strategies.
What's interesting is that the founders attempted more than 30 projects before the success of Snapchat.
INSTAGRAM
Kevin Systrom, another Stanford attendee, actually started out interning at Twitter and Google. In March 2010 Systrom founded Instagram. But before the success of Instagram, he spent time as a product manager for nextstop.com, a travel recommendation start-up which Facebook acquired in 2010. During his down time he would consume himself with side projects to teach himself how to code, and from there he caught the entrepreneurial bug.
In late 2009, Foursquare was just beginning to build its popularity, and location-based check-in apps were quickly becoming the focus of investors and entrepreneurs. Systrom had developed a few concepts on the side, but in late 2009, he concentrated his attention on an iPhone app that combined elements of Foursquare with Mafia Wars.
Instagram started out as Burbn, and the app's primary functions were to let users check-in to locations, make future plans with acquaintances, earn points for hanging out with friends, and post pictures.
Funding a start-up isn't always easy to come by, sometimes it takes loads of research and effort, or merely being in the right place at the right time. For Systrom, his good fortune came over cocktails in early 2010 at a party for Hunch where he met two people from Baseline Ventures and Andreessen. He showed them the prototype over a casual conversation, met with them for coffee, left his job and within two weeks of leaving he raised $500,000 from both Baseline and Andreessen Horowitz, and began searching for a team.
After hiring co-founder, Mike Krieger, the two found they were unhappy with Burbn. It was "cluttered" and "overrun with features," so they scrapped it almost entirely to build a new app. They came up with the name Instagram and began rebuilding. For eight weeks they worked to perfect the app, shared it with friends, tested it in beta, and fixed bugs. The purpose was to improve the product, but also to get it launched as quickly as possible. On October 6, 2010, Instagram went live.
Within minutes, downloads began pouring in from all over the globe. They crossed 10,000 users within hours. At the end of the first week, Instagram had been downloaded 100,000 times, in the second week another 100,000 people installed the app, and by December it grew to over a million users. The new app focused merely solely on photo-sharing. Their interface stayed junk-free, and the primary focus was on the images and not its functionality.
In January 2011, the company began meeting with institutional investors. By February, a group of investors led a Series A financing of $7 million. The round of funding, which was led by Adam D'Angelo who founded Quora, Jack Dorsey, Chris Sacca, Baseline Ventures, and Benchmark, valued the company at $20 million.
In April 2012, Facebook bought Instagram for $1 billion.
What's remarkable about Instagram is how little the product has changed since launch. A few add-ons or features have been added. The founders have focused exclusively on the core product, and responded to the needs of its users. Today, Instagram has 150 million monthly active users, 16 billion photos shared, 1.2 billion likes every day, and 55 million photos per day.
"If you've got an idea, start today. There's no better time than now to get going. That doesn't mean quit your job and jump into your idea 100% from day one, but there's always small progress that can be made to start the movement. It took Instagram over three years to get the idea of starting something to today. It's a long road, but well worth it." — Kevin Systrom