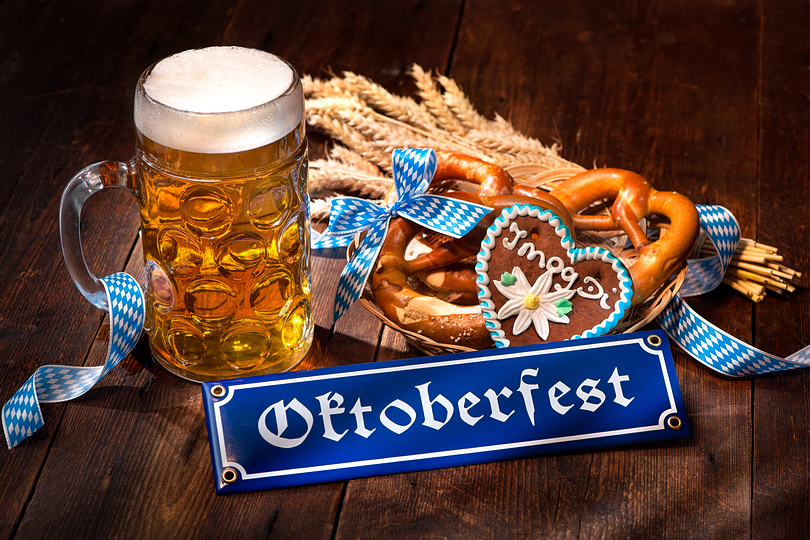 Compliment Your Oktoberfest Celebration with These 5 Apps
"O'zapft is!", meaning "it's tapped!", is said when the mayor of Munich, Germany opens the first keg of beer. Traditionally, the announcement of this phrase indicates that Oktoberfest has officially commenced. Whether you're planning on attending an Oktoberfest in Europe or in the States, here are 5 apps to help you get the most out of your Oktoberfest celebration.
BeerFun – Beer Count
Measure your alcohol consumption with the free BeerFun – Beer Count App. Forgotten how many beers you've had? Not to worry, with the Beer Count app you can measure your intake of alcohol by simply adding the number of beers at each turn. Compete with your buddies to see who really threw one back at this year's Oktoberfest. Keep track of the amount you've had at each tent. Save and share the information with your friends, including your location. The app also includes an easy test, where you can test your concentration. Let the beer chugging commence!
Talk Oktoberfest Bavarian – Phrasebook for English
Dating back to 1810, when Bavarian Prince Ludwig married Princess Therese of Sachsen-Hildburghausen in an epic five-day wedding celebration, which lead to today's version of Oktoberfest. Although Munich's Oktoberfest is said to be the largest folk festival in the world, maybe this year you'd like to bring the Bavarian culture closer to home. With the Talk Oktoberfest Bavarian app you can do just that.
The app helps users immerse themselves in the Bavarian culture by providing 52 Bavarian phrases for placing orders, flirting, swearing, toasting and greeting (ya know, the important stuff). Each listing is accompanied with an audio clip to help with pronunciation.
Sing Wiesn Hits
Do as the Bavarian's do. Sing along to Wiesn hits like a real Bavarian: for $1.99, you get all the lyrics of the best Oktoberfest songs. Sorted alphabetically, you can find the hit you need in just two clicks and quickly join the locals in singing everything from "Sweet Home Alabama" to classics like "Griechischer Wein." With this app, fun at Oktoberfest is guaranteed.
6 and 6 – Drinking Game
The app is number 2 of the German drinking game series. The simple design and extremely easy to play drinking game is great for any gathering. 6 and 6 is a German drinking game, so although the instructions are written in broken English, it is still easy to play along. The game is played with beer and booze and a set of dice within the app. The rules are simple, if you roll a specific set, such as a 6 and 1, you drink two mouthful's of beer and so on. If you roll a 6 and 6, everybody has to drink a shot. It's a fun and fast way to get your buzz going during this festive time of year.
Beer Wizard
Beer Wizard will help those returning to post-Oktoberfest-life quench their thirst. The app features beer matching to find other beers you may like, beer and food pairing, and it allows users to browse craft beer styles. By selecting one of these three options, users can explore a comprehensive database of American "craft beers."
Users can navigate the Beer Wizard app by selecting a brewery name, beer name, style and country of origin. Select a food pairing such as barbeque or Chinese to sort your results. More sophisticated beer connoisseurs can specify color and bitterness by selecting International Bittering Units to measure the bittering substance in the beer. Finally, users can input their location and select an option for beers on tap. All beers added to the app go through an extensive vetting process so you know you're getting quality beer.
With over 2,000 Oktoberfest's organized annually throughout the world, thousands of people dressed up ready to get sloshed, and cities roaring with laughter and songs; we hope these apps bring the hustle and bustle from the beer tents right to you.