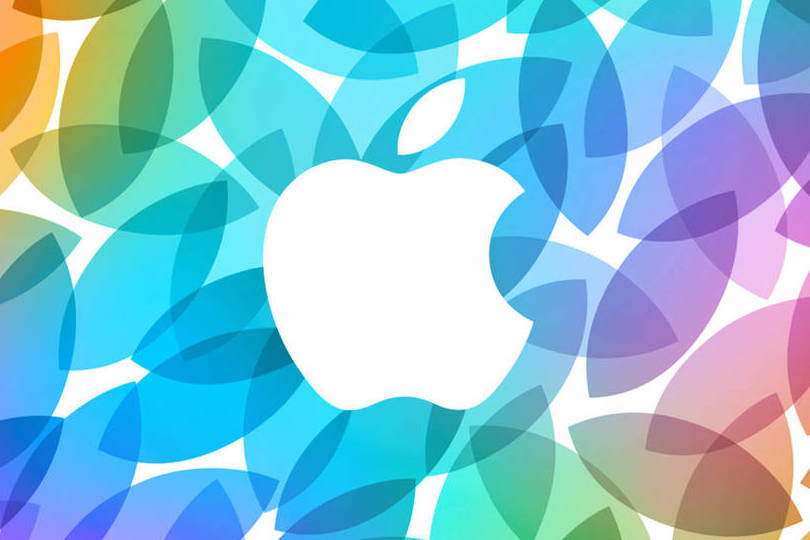 Apple's Keynote September 2016 Event | What We Know
It's that time of year again. Apple's event on Wednesday, September 7is almost underway and our nerdy nerves are boiling! Rumors have sprung up from all corners of the internet, but the real question is whether we will see new software, new hardware or both.
Wait… Isn't PlayStation having an event on that same day? Interesting.
The Keynote, taking place at the Bill Graham Civic Auditorium in San Francisco, is sure to spring up a few unanswered questions. Will Apple wow us with the much-talked-about iPhone 7 and 7 Plus? Will we get the lowdown on the latest version of iOS? How about a second generation iPad Pro, the Apple Watch, or a MacBook Pro for that matter?
iPhone 7 & 7 Plus
Apple launched the iPhone 6S and 6S Plus in September 2015, followed by the smaller iPhone SE in March 2016. The much anticipated new iPhone is what everyone is most excited about. It has been rumored for a while now that the iPhone 7 and iPhone 7 Plus will carry the same design as the 2015 iPhone 6S and 6S Plus with some added tweaks. However, fans have been more interested in knowing about its internal specs.
As far as the new rumored specifications are concerned, talk has revolved around the new Apple A10 chip and its capabilities. Some have said that the chip is around 50% faster than the current chip. If that's true, then we are likely to see the fastest phone on the planet.
Forbes reported that the iPhone 7 will have a better battery life. Supposedly the new iPhone would have a battery increase of 14% over the iPhone 6S springing good news for all of you avid Snapchatters and Pokemon Go addicts out there.
Another itch on everyone's back is soon to be scratched – increased storage space! Apple has been rumored to ditch the 16GB capacity iPhone in its lineup. The Wall Street Journal confirmed the iPhone 7 will start with 32GB of storage, move up to 128GB and there is also the suggestion that a 256GB iPhone may be unveiled. Could this be the end of our shortage of storage?
In addition to throwing out the lousy 16GB option, Apple is rumored to be ditching its headphone jack. What does this mean for all of us who enjoy tuning out the world? Will our earbuds go wireless?
Apple is said to be remodeling its home button. Instead of pushing down on a physical button, the new home button will be pressure-sensitive, such as how we use the trackpad on a MacBook.
BUT will we finally be introduced to a water-resistant iPhone?! The Chinese tech site Mydrivers recently posted pictures implying that the new iPhone will be water resistant. Will it be enough to survive an accidental toilet drop is what's probably on everyone's mind.
Finally, the iPhone 7 is expected to hit stores Friday, September 16.
Apple Watch 2
Likely to also make a debut during the event is the Apple Watch 2. As we've stated in a previous blog, it is expected to feature a GPS chip for standalone and improved navigation without requiring a connected iPhone. It's also expected to sport new sensors for better fitness tracking, along with a higher capacity battery in order to deal with the additional load of sensors.
The new watch should be able to collect more health data which could include blood oxygen levels and blood pressure. It is also expected to be a little thinner and faster, and maybe even feature a front-facing camera for FaceTime calls. Perhaps Apple will throw in a WiFi chip that can connect directly to a network without requiring the iPhone as an intermediary.
MacBook Pro
The MacBook Pro is due to a refresh – the thing hasn't been updated since its launch in 2013! Rumors of a new MacBook Pro being probable have been roaming around for months, and it's about time they come true. New MacBook Pros are needed, and its rumored that the updated version will feature a touchscreen panel above the portable's keyboard.
We don't anticipate a whole lot of external remodeling, but references within El Capitan's code suggest a new machine could be (should be) in the works, which would allow Apple to benefit from the last two years of processor advances.
No doubt we will see software at Apple's Keynote Event, but can we get a little hardware thrown in our direction. We've been biting our nails for new gadgets ever since the WWDC16 Keynote back In June.
We can't wait for Apple to unveil all of the details.