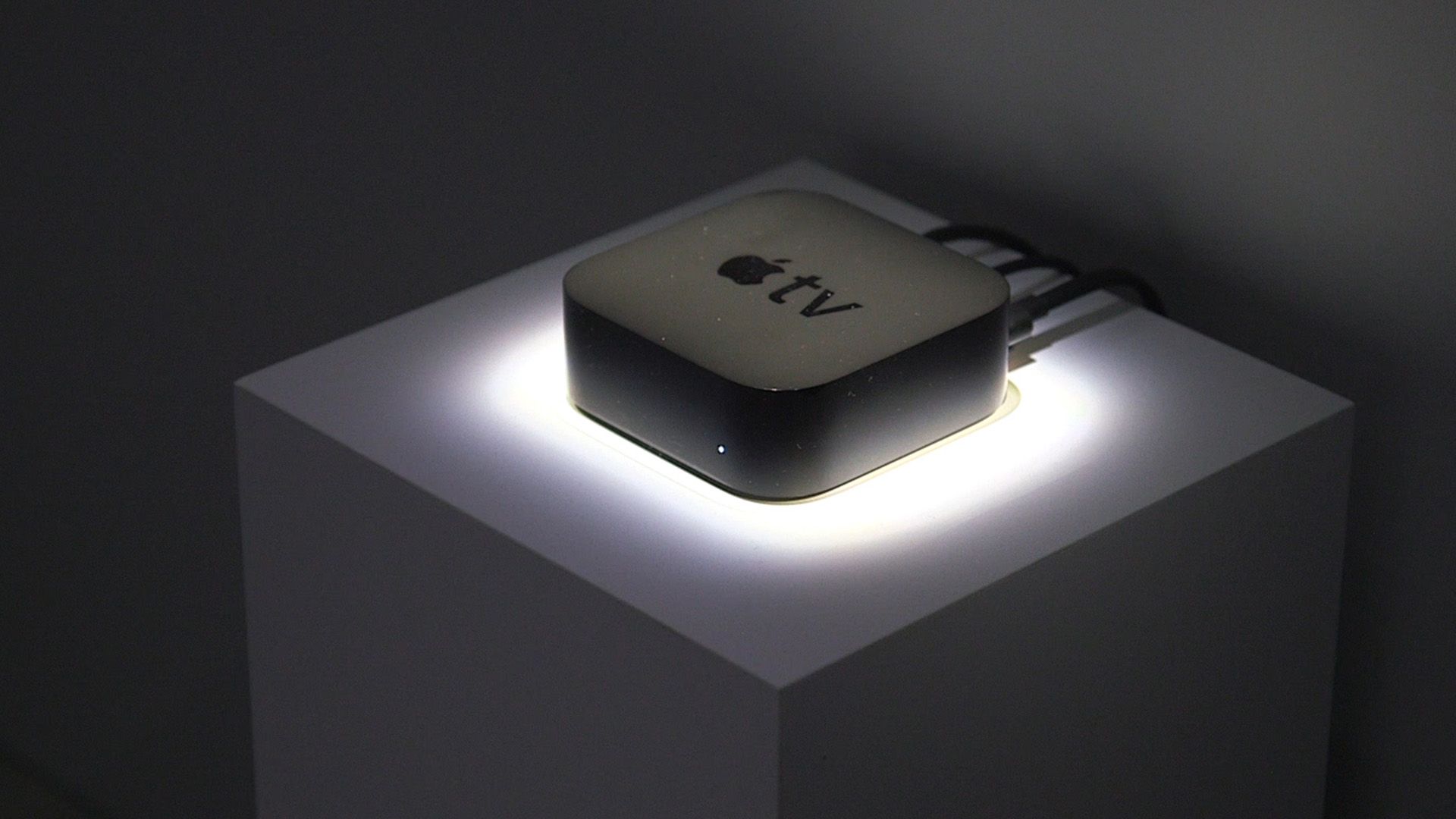 Access the Fourth-Generation Apple TV
The much-anticipated fourth-generation Apple TV is now available to order online! The first units are set to arrive on October 30th. We have long been waiting for the release of Apple's new TV streaming video box since we first saw its unveiling back in September as the company revealed a new big screen iPad Pro and innovative iPhones with 3D Touch. Apple has implemented a new user experience with added features to the App Store, music, gaming, video streaming and much more. The base model with 32GB will cost you $149, or you can pay $50 more for the 64GB version.
"We believe the future of television is apps," said Cook when introducing the device; well, we can't argue that, Cook. As we discussed in our recent blog 'The Potential of Smart TV Apps,' the demand for smart TVs drives opportunity for app development. The best way to get the most out of your smart TV or digital media adapters (DMAs) is to use apps. The new Apple TV has had a complete makeover since its current device that has been around since 2012; yes… 2012, it's about time for an upgrade. In addition to all of the apps and features on the current Apple TV, the fourth-gen version adds a few improvements, including a full-blown app store, integration with Apple's Siri-voice recognition system for search and device operation, and a new remote control with a touchpad.
Aside from its remarkable new touchpad remote, the most important change is arguably the introduction of a real app store. The current device has numerous apps, but Apple has added them automatically. The new Apple TV has a dedicated app store where users can add and delete apps at will, much like what Apple offers today on computers, phones, and tablets. Apple has also stated that "universal apps" are a possibility; this means you can buy an app once and access it from any of your Apple devices. What this also means is that you can play a game on your iPad and then carry on where you left off on your Apple TV.
The box will run a new operating system called tvOS that will be comparable to what already exists for Apple's mobile devices. The new Apple TV hardware is long overdue but the real differences with this year's Apple TV lie within the software interface, which has been entirely redesigned. The box is running a custom version of iOS 9 with support for the same graphics, sound, wireless, and accessory features found on the iPad, iPhone, and iPod Touch. Now, with tvOS developers can just port iOS games and apps directly to the TV.
The Apple TVs redesigned remote features a large, glass touchpad at the top. It's wider than the small, silver remote that came with the previous Apple TV but has a similarly sparse button allotment. Apple says navigation of its interface is eased by touch, such as the ability to swipe quickly across a selection of movie thumbnails.
Gaming control is possible via the touchpad remote, similar to a Nintendo Wii controller, the Apple TV remote offers motion control. Although, Apple did not announce a dedicated controller for games like those offered for the Amazon Fire TV and Google Nexus Player, it does support third-party controllers. This, however, leaves things like being able to play Grand Theft Auto III on your Apple TV unclear.
By hitting a dedicated button and speaking into a mic on the remote, Apple TV will allow you to search via your voice. You are now able to use voice commands like "open Apple Music" or skip forward three minutes." When searching for something to watch it's possible to filter your results even more by saying something like, "Show me action movies," and narrow it down even more by saying "Show me just the ones with Sean Connery." Searching for content using Siri means you're able to search iTunes, Netflix, HBO Go, Hulu and Showtime all at once rather than having to launch each app separately.
Although, Apple TV is the most expensive compared to Chromecast, Amazon Fire TV, and Roku, which could ultimately be a problem for households that have a mixed assortment of services and devices. in the end, all four devices all have their own appeal. The Chromecast is the best option budget wise, the Fire TV is essential for 4K, and the Roku 3 is your best bet for watching what you want when you want it. However, the new Apple TV may eventually prove the most versatile because of its app catalog.  These changes would outwardly make the new Apple TV an obvious choice for Apple fans, particularly because it is the only set-top with Apple Music compatibility. But what it really comes down to may depend on factors like whether app developers rally behind tvOS, and just how important 4K or price is to consumers.