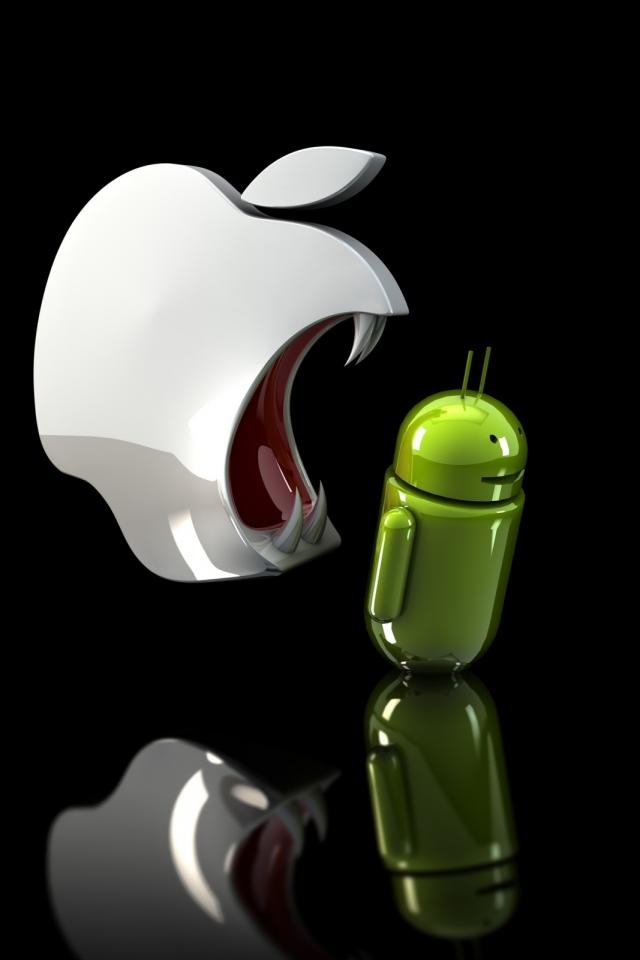 5 Spooktacular Apps
As the brittle leaves fall to the ground, the air gets a bit crispier, decorations are placed in the finest spaces, and the goons and goblins come out to play. Although we have all been consumed with football and pumpkin spiced everything, it seems Halloween has crept up on us fairly rapidly this year. Start the festivities off with some fun and helpful Halloween apps that are enjoyable for all. Here are 5 spooktactular apps that you may find useful in whatever adventure you choose for Halloween night.
1. Make a Zombie
Because what's a Halloween without a few zombies crawling around the neighborhood? With all of the latest zombie series that everyone has been raving about like iZombie, The Walking Dead, and Fear the Walking Dead; it makes perfect sense to make your own zombie. This app turns your phone into a virtual zombie making factory – available for both iOS and Android users.
In spirit of the holiday, this app is perfect for both kids and adults allowing you to make your own little undead friend. You're able to change their clothes, face, eyes, and more. On top of all the fun, you can share your zombie with your friends through a message or social media to show off your zombie creating skills – there are tons of options to choose from! The only downside is that the app has ads, and you have to pay for more items, but other than that the app has received at least a 4 star rating from over 14,000 users.
2. GhostCam
Add some creepiness to your photos with GhostCam. The spine-chilling app allows users to pop in a variety of ghosts, spirits, and phantoms into your photos, providing a faultless way to spook friends. This app is available for iOS users, but Android fans should check out the very similar GhostCam: Spirit Photography. It's fumed to be the best spirit photography app on the market. You can prank and fool your friends easily with mockup haunted photos. Just like any free app, this one is infused with ads; though those can be irritating it doesn't take away from the spirit of Halloween and interacting with friends. For Apple users, iTunes has received a 3 star rating from over 1,200 people and it may be due to the lack of user-friendliness and the overwhelming ads.
3. Halloween!
If you're looking for an all-in-one app, then Halloween! is just the thing for you. With a library of Halloween ringtones, wallpapers, costume ideas, and trivia at your disposal, Halloween! is also packed with a built-in countdown and flashlight, perfect for trick-or-treating. This is the ideal app to get you geared up and in the mood for the holiday. This eerie app is compatible with iOS users and has received a 4.5 star rating on iTunes.  Customer reviews talk wildly about how much they love the app, and that they go back each year for more. It's suited for all ages and just the thing you need to stir up those chilling sensations before Halloween.
4. HauntFinder
Are you a thrill-seeker looking for the best haunted houses near you? This app is now powered by HauntedHouse.com, the premier haunted house directory and web site. HauntFinder finds the most ominous haunted houses for you. This app features large and small haunted attractions within 200 miles of your current location, providing web links and driving directions. HauntFinder helps you find locations that are continuously updated from HauntedHouse.com. Although some of the haunts listed are extreme, this app can be used by all supernatural ages. The 99 cent, 3.5 star rated app is available to all iOS devices. For the Android users, you may want to check out Halloween Haunted House Finder on Google Play. Similar to HauntFinder, the app locates haunted houses for your Halloween adventure; including address, directions, and websites. For a thrilling experience this Halloween, download an app compatible with your device and let the screams begin.
5. Nextdoor Treat Map
A returning favorite, Nextdoor Treat Map serves as the neighborhood social network. The festive app lets neighbors mark if they're giving out candy or where the best haunted houses are located. We are sure parents are more than excited to walk for miles searching for lit porch lights, but why do that when this app can help you locate the busier streets? The days of wandering aimlessly are over. The Nextdoor Treat Map makes it easy to find out who is celebrating Halloween in your neighborhood. The free app is available for both iOS and Android users.
Halloween is the time to be adventurous and step out of your element for a night or two. Unleash your inner ghoul with these fun and creepy apps.