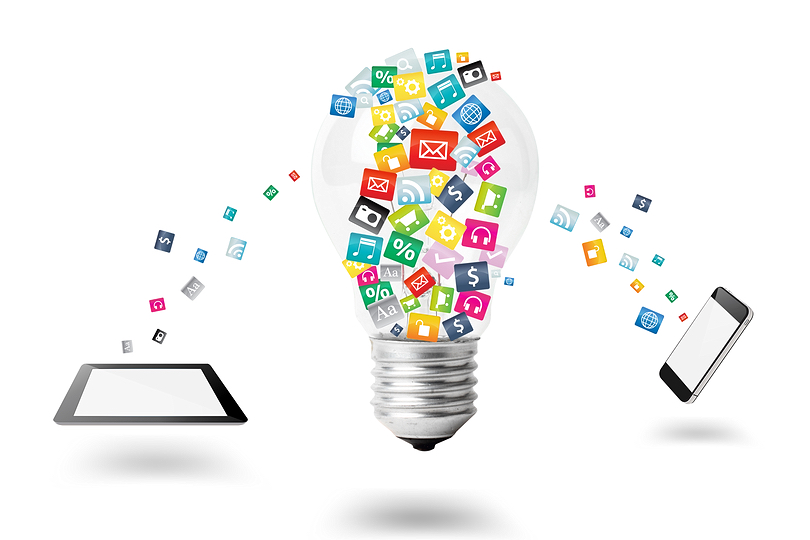 3 Essential Ingredients Needed to Cook Up a Successful App
To say that competition in the app world is aggressive is an understatement. We can stop saying that the app market is an up-and-coming success story because that time has come. Apps have become one of the primary ways we engage ideas, each other, and the world around us. As a result of this rise in competition, in an article published on his website, Silicon Valley analyst Andrew Chen confirms that the average app loses 77 percent of its users in the three days after they install it. App users are losing interest fast. So listen up because we're here to give you a bit of advice on how to build a successful app in the midst of the ever growing app world we live in today.
1. Solve a Problem
Right off the bat! Might as well build an app that is useful. Solve a problem the user faces with a usable interface. Most people install apps because it is providing a solution to something they are in need of. Whether it's for entertainment, organizing, fitness, tracking data, socializing, or on-demand services – each app that is used, and used again, serves a purpose. Naturally, we tend not to clutter our phone with apps that aren't solving a problem in our lives.
It doesn't need to be a brand new, never seen before idea. If you have one, great! If not, simply take a solution that exists and make it better, faster, and easier. Bring value to an existing solution to a problem. At the same time, what can you do to differentiate yourself?
2. User-Friendly Interface
Is your app clean, refined, and user-friendly? It is important that your UI meets these expectations. Make life simpler for your user. Make your app intuitive. Don't create a challenge for them. People don't have the time or patience to figure out the puzzle you've created. Allow your users to figure out how to use your app within seconds to minutes without any guidelines. Don't find yourself in a Pied Piper situation where no one can figure out how to use your product. Competition is high, be sure that your app isn't impossible to navigate compared to a competitor who may offer a much more intuitive version.
To avoid the pitfall of your app being downloaded and deleted after one use, offer your users a fantastic experience. A great user experience also means making sure your app is free of bugs and not muddled with features.
3. Get Your Customers Buzzing
Market, and then market some more! Spread the word about your new product. There are over a million apps in the App Store alone, don't let your app go stale because you neglected to market it. Don't make the mistake of starting your marketing plan once your app is developed. Successful apps are promoted way before they even hit the app store.
Instagram invited influential people to their beta launch. Snapchat spread the word about their new app to college friends at Stanford University. Evernote got press attention. The app Clear went all out to get tech blog coverage based on demos, previews and teaser videos even before it went to market. And Camera+ was aggressive on social media.
Marketing has been made easy with the growth of technology nowadays, use it to your advantage. Divide your marketing plan into phases. Create banner images that will go up on your app store profile page. Use stunning screenshots of your app in the app store description. Write an intriguing app description and use the right keywords. These are just a few examples of all that you can do to gain visibility among your target audience.
Make sure that your app is noticed and favored by customers. Most failures happen when one of these key ingredients is ignored.