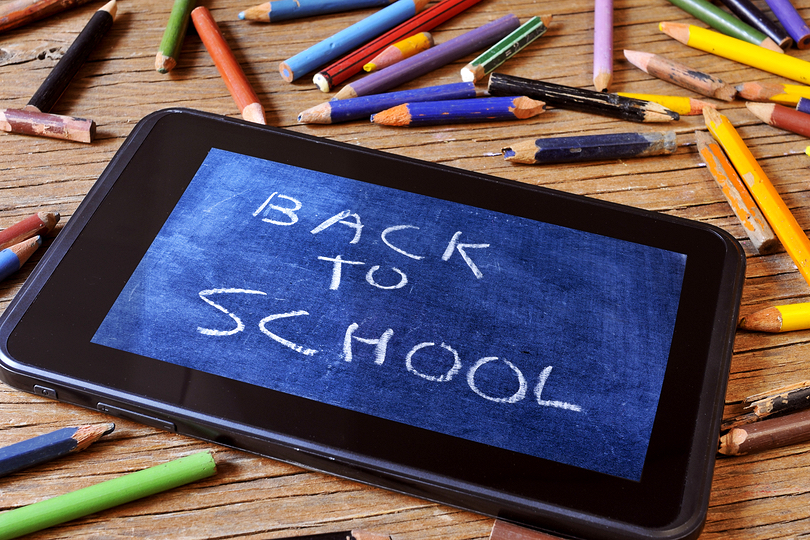 10 Must Have Back to School Apps
Where has the Summer gone? It seems like just yesterday we were lathering up with sunscreen, packin' up the cruisers and heading to the beach. Our late Summer nights with friends are quickly turning into late nights with a Mac. It's time to ditch the sunnies and hit the books because the bell has rung. We've gathered 10 apps to help you get back into the schooling mindset.
1. CourseSmart
Tired of paying full price for an enormous textbook that sits in the corner of your dorm collecting dust? The app CourseSmart allows users to view the full text of more than 7,000 textbooks on your iPhone for free. The books available cost half as much as their print value, although there's no way to resell or keep the books past the subscription period.
2. Evernote
Not everyone has been blessed with the gift of organizing, luckily there's an app for that. Evernote lets you type and synchronize notes, photos and voice memos from your phone to the Web. Everything can be accessed later from the Evernote application or the Evernote website, where the company offers a free desktop client for Apple and Windows PCs. It's a great application for keeping class notes on hand at all times — and it's free on the App Store.
3. Studious
Studious is another great app for students to take control of their school calendar. It also has a notes section for taking notes and keeping them organized. One of the most important features in the app by far is the ringer killer. The app will automatically silence the ringer of the phone/tablet while in class to avoid embarrassing interruptions. The app is free and can be downloaded from the Google Play Store.
4. myHomework Student Planner
myHomework is an organizer app that helps students keep record of classes, assignments and tests. The user interface is simple and even more, you can have the app sync across all devices when you create an account at myHomework.com.  Download the best student planner for free from the App Store.
Let's face it, you spent the whole summer baking in the sun so your knowledge of many words is slim to none.The dictionary.com app includes nearly 400,000 definitions and a thesaurus, eliminating that problem, and the app is free!
6. EasyBib
Writing a research paper is already time-consuming, but putting together a bibliography can be a bitch. The EasyBib app helps you format your list of references in more than 7,000 citation styles, including the most common APA and MLA formats. It's simple; type in the name of the book and EasyBib gives you several options to choose from and then makes a citation for you. Or take a picture of a book's bar code and generate a citation for it. Available for iOS and Android for free.
7. My Study Life
The free app replaces any paper planner by keeping track of your workload across multiple platforms and devices. Users can easily manage their classes with week and day timetables, keep track of tasks and exams in the cloud and receive notifications to keep you up to date with exam schedules and classes. Available to iOS, Windows and Android devices.
8. Mint
We've all been there — the nights you've spent scrounging around for loose change in order to feed yourself for an entire week. Budgeting isn't a high priority when juggling school, work, and thirsty Thursday's. Mint is a money-managing app that helps you create a budget, track your spending and even calculate your credit score. Best of all, it's free for both iOS and Android devices.
9. Tiny Scanner
The ideal app for making sure your handwritten class notes are at least legible enough to send to a classmate. Tiny Scanner uses the camera on your phone or tablet to scan documents and export them into PDFs that you can email or save to your camera roll. You can also crop and color-correct your images before you export them into PDFs. Free to download on both iOS and Android.
10. PhotoMath
It takes rare bread to enjoy math, let alone understand it! PhotoMath is built to end your hours of suffering over math problems. Simple take a photo of the math problem, and the app will both answer the problem and show you a step-by-step explanation. Think of it as the cheapest and greatest tutor you'll ever come across. The only downside is that the app does not answer handwritten problems — only those from a textbook.
Keep strong and study on!